In July 2018, The Future Flight Consortium – led by Garuda Robotics and comprising Singapore Civil Defence Force, Parkway Pantai, Security Industry Institute, Singtel, Arete M, AirMap, Gemalto, Flare Dynamics, Volans-i, Skyfront, University of Glasgow Singapore, and Acorn International Network – has been selected by the Civil Aviation Authority of Singapore and Ministry of Transport to develop a connected urban airspace management system for unmanned aircraft in Singapore.
Future Flight Consortium Awarded the Call-For-Proposal for Unmanned Aviation Projects
By supporting the development of innovative capabilities, technologies and solutions for navigation, detect-and-avoid, fleet management and UAS traffic management, the program will enable beyond-visual-line-of-sight (BVLOS) flight operations in Singapore's densely populated urban environment while ensuring safety. The consortium members will integrate complementary technologies and conduct rigorous tests to demonstrate the reliability and safety of the system.
Through this two-year project, the consortium aims to increase UAS adoption across a variety of sectors including logistics, maritime, aviation, construction, security and public safety, ultimately enabling productivity gains, cost savings and improvements in workplace safety.
Founding Consortium Members
Parkway Pantai  |  parkwaypantai.com
Parkway Pantai is one of Asia's largest integrated private healthcare groups with a network of 28 hospitals throughout the region, including Malaysia, Singapore, India, China, Brunei and United Arab Emirates. For over 40 years, its Mount Elizabeth, Gleneagles, Pantai and Parkway brands have established themselves as the region's best known brands in private healthcare, synonymous with best-in-class patient experience and outcomes.
Singapore Civil Defence Force (SCDF)  |  scdf.gov.sg
The Singapore Civil Defence Force (SCDF) is a uniformed organisation under the purview of the Ministry of Home Affairs. The main role of SCDF is to provide fire-fighting, rescue and emergency medical services; mitigating hazardous materials incidents, as well as formulate, implement and enforce regulations on fire safety and civil defence shelter matters.
Security Industry Institute (SII)  |  tp.edu.sg/sii
The Security Industry Institute (SII) offers nationally recognised and comprehensive professional security training and quality job placements for security personnel. Jointly established by Temasek Polytechnic (TP) and now-defunct Singapore Workforce Development Agency (currently known as SkillsFuture Singapore), SII aims to enhance the security industry's professional and operating standards and employability of the workforce through various skills upgrading initiatives.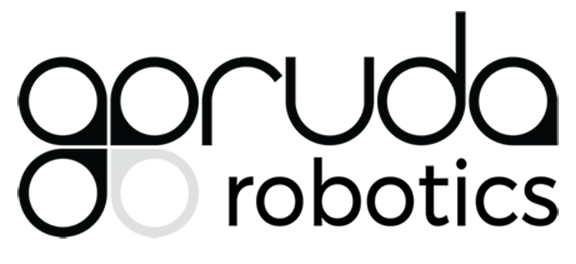 Garuda Robotics  |  garuda.io
Garuda Robotics Pte. Ltd. is a leading developer of enterprise-grade drone and drone data solutions for enterprises, governments, and professional drone operators. Their products and services are deployed in the agriculture, infrastructure, security, and logistics industries throughout Asia to capture, analyse and leverage aerial data at scale.
Singtel  |  singtel.com
Singtel is Asia's leading communications technology group, providing a portfolio of services from next-generation communication, technology services to infotainment to both consumers and businesses. Headquartered in Singapore, Singtel has more than 130 years of operating experience and has played a pivotal role in the country's development as a major communications hub.
Airmap  |  airmap.com
AirMap is a leading airspace management platform for drones. Deployed in Japan, New Zealand, Switzerland, and the United States, AirMap leads the industry in delivering technology solutions for Unmanned aerial system (UAS) Traffic Management (UTM) and U-space to enable safe and responsible drone operations at scale.
Gemalto  |  gemalto.com
Gemalto is the global leader in digital security, with 2016 annual revenues of €3.1 billion and customers in over 180 countries. From secure software to biometrics and encryption, their technologies and services enable businesses and governments to authenticate identities and protect data to ensure safety and enable services in personal devices, connected objects, the cloud and in between.
Arete M  |  aretem.sg
Arete M is an infocomm services company with the aim set at providing innovative telecommunication systems and solutions in the enterprise sector. THey are a Facility Based Operator of the Infocomm Media Development Authority of Singapore and provide Internet broadband connectivity managed solutions to corporate clients in Singapore and Asia.
Flare Dynamics  |  flaredynamics.com
Flare Dynamics is an Aerospace Precision Engineering firm specialising in the arena of unmanned systems and composite materials. Founded by individuals with diverse engineering disciplines, Flare Dynamics ensures the most objective yet versatile solutions for the world's needs.
Volans-i  |  volans-i.com
Volans-i builds and operates long-range, high-payload unmanned aerial systems for various applications, such as delivery of spare parts and medical supplies. They help customers save millions of dollars on down-time costs, receive life-saving supplies when needed most, and conduct demanding industrial jobs.
Skyfront  |  skyfront.com
Skyfront builds hybrid-electric drones that fly for 4 hours, a 10X improvement over battery powered drones, for use in long range missions in the agriculture, infrastructure inspection and search and rescue industries.

Acorn International Network  |  acornint.com
Acorn International Network is a dynamic and highly respected insurance brokerage firm with a team of professionals that is intensely focused on providing their clients with industry-leading products and services.